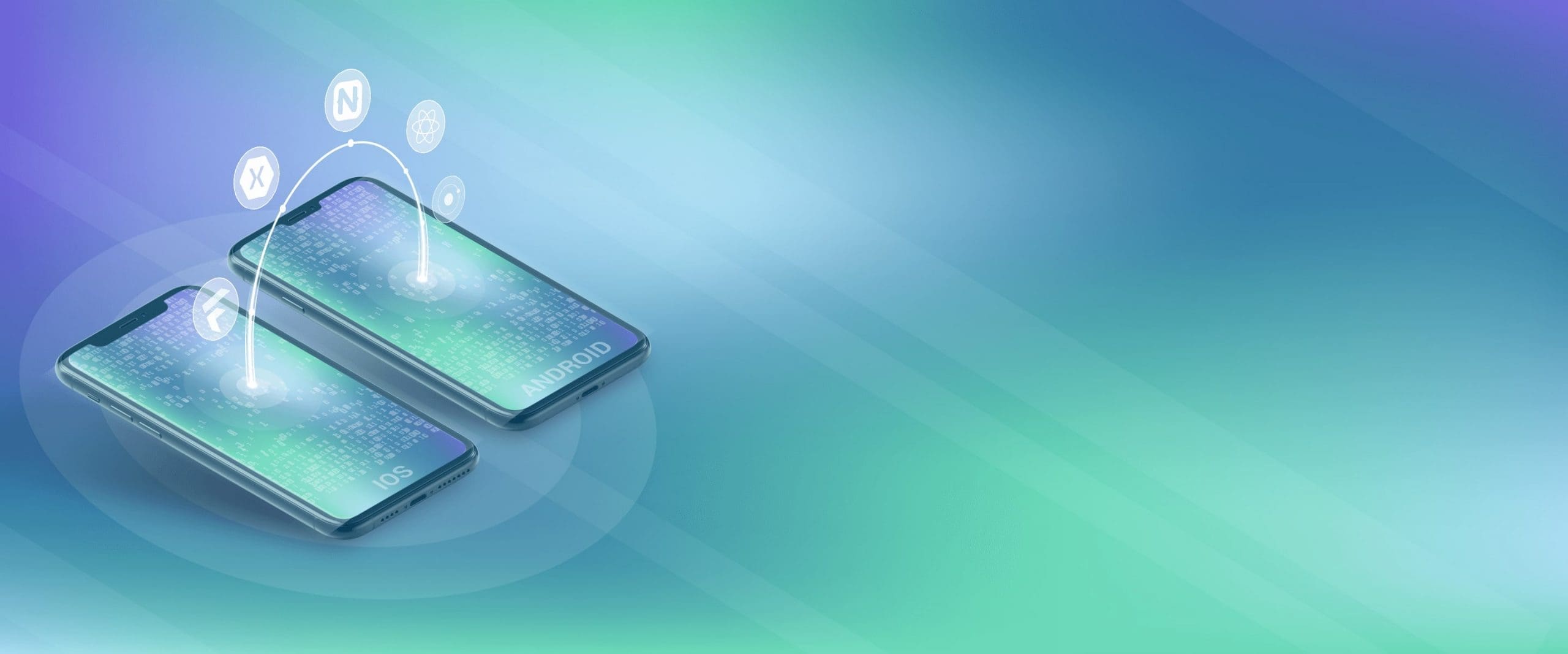 CROSS-PLATFORM APP DEVELOPMENT COMPANY
Decide which cross-platform technology is the right fit for your business.
Cross-Platform Mobile Development Services
Reusable code, early market entry, cost-efficient and time-saving processes — all of these are benefits of cross-platform app development. The demand for cross-platform solutions is growing along with the number of available frameworks. At MobiDev, our cross-platform department has the most team members.
Flutter
React Native
Native Script
Xamarin
Ionic
Progressive Web App (PWA)
"Single-threaded data flows in a Flutter app allow us to use RX in the architecture, which makes it more transparent, simultaneously adding flexibility to the development process. An unidirectional data flow with predefined responsibilities for each component — Action, BloC, and View — allows us to implement changes and conduct troubleshooting more effectively".
FIRST TOUCH
You tell us about your product development idea(s) and business goals.
We absorb all the information you provide.
ANALYSIS
We analyze and structure the input information, create a list of critical questions (if any) that need to be answered. From there, we schedule a meeting/call.
CALL / MEETING
We clarify questions that we have.
You provide additional information about your product. For example:
How many users do you expect to have?
Are you targeting mobile, desktop, web or a combination?
Do you require any custom animations or a user interface?
Will the product have real-time data streaming?
Do you plan to implement augmented or virtual reality features?
Are there any existing products to integrate with?
How do you plan to approach scaling?
Etc.
DECIDING ON SOLUTIONS
We analyze additional information and optimal technology solutions.
PRELIMINARY TECHNICAL REPORT & SUGGESTIONS PRESENTATION
We provide you with our suggested technology roadmap, complete with our reasons for the choice. We also bring up alternatives for cross-platform app development.
You ask us any questions required to reach the right conclusion. Finally, you decide which cross-platform development strategy to go with.