Personal Finance App
Development Company
Building financial apps that meet both
industry requirements and user expectations
Contact us
BRING YOUR PERSONAL FINANCE APP
from idea to market
Building effective money management applications requires both industry knowledge and technological experience, and this combination forms the basis of MobiDev's personal finance app development services.
We understand that every project is an investment, and you want to know the ROI before you start. Whether you build a product from scratch beginning with an MVP or plan to scale an existing solution, you need to keep the personal finance app development cost within the agreed upon budget. MobiDev is here to help to meet your business needs.
Our development team can find the best tech mix for solving standard business challenges such as tracking spending or managing savings, as well as come up with creative solutions powered by AI, AR, and Blockchain for more specific tasks.
Turn Your Business Idea Into a Personal Finance Solution
Spending tracking apps
Budget planning apps
Investment apps
Financial assistant apps
Key Features of Money Management Applications
Data Aggregation

Accounts aggregation, automated tracking of bills and expenses, and synchronization across desktop, web, and mobile to ensure a one-stop money management solution that collects data from all user's accounts and credit cards.

Budget Planning/Payments

Categorization and budgeting, family budget, regular payment calendar and other budget planning tools to help your customers set per day and per month financial budgets, plan big purchases and achieve their financial goals.


Financial Analytics

Credit scoring, financial reports and artificial intelligence-based recommendation systems for providing detailed analytical reports, and valuable financial insights for smart savings and investments.

Security Mechanisms

Multi-factor authentication, AI biometrics and compliance with modern data processing and management standards, such as GDPR and ISO 270001.


Notifications and Alerts

These features help users make payments on time and save them from any penalties that might be incurred due to any non-compliance or non-payment.

Localization Features

Online currency conversion and regional support (language, region-specific regulation) in the app for frequent travelers.

400 +
software engineers on the board
450 +
projects in the company's portfolio
Security&Compliance

Get feature-rich and compliant software. MobiDev is aware of and observes all standard regulations and will cooperate with your Compliance specialist to create the product that will meet both business and regulatory requirements.

Cross-Domain Competencies

Opt for the most cost-effective solution to your business challenges that have not previously been used in the market. MobiDev's сross-domain thinking allows us to come up with innovative tech ideas by combining the best practices from different fields.

Deep Tech Expertise

Receive a scalable software solution. Rely on MobiDev's experience to mitigate technical risks with technologies like AI, ML, Blockchain and AR as well as with the integration of APIs like Stripe, Plaid and many more.
What Our Clients Say About Working With MobiDev

Richard Stack
CEO Comcash Inc.
MobiDev completed their work on time, delivering a high-quality product that increased customer loyalty and attracted new business. Their dedicated team was flexible, communicative, and skilled.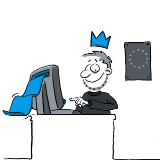 THOMAS KULKE
Co-Founder, Creative Europe Reporting Software
Highly professional collaboration for the development of a very specific software solution. The reactions received by our users show that MobiDev did an excellent job here.

JON ERNI
CEO of discover.swiss
MobiDev convinced us with their excellent software development skills, their solution-oriented and imaginative contributions, and very reliable and high-quality services.
Asoka Veeravagu
CEO, Revolve
MobiDev is flexible and able to scale up and down dynamically. At times, we've had heavy development pushes where we needed to get a lot done quickly, and they always adapted to those needs.
Take the first step toward launching your project!
contact us