MACHINE LEARNING DEVELOPMENT COMPANY
We take care of the accuracy

and performance of ML models so you can focus on your product growth Contact us
Outcome-Driven
Machine Learning
Consulting Services
Whether you want to improve the efficiency of your existing software or launch a new product, we offer machine learning consulting that meet your needs at every stage of the development cycle.
Our goal is not just to turn ideas into software but to help our clients achieve measurable business outcomes through the effective use of data.
LEVERAGE OUR

MACHINE LEARNING SERVICES
to make your product smarter
DEEP LEARNING
Our ML experts use supervised, semi-supervised or unsupervised approaches to create effective algorithms for each specific business goal.
Integrate deep learning into data-intensive products and services to create intelligent, self-improving business systems relying on our deep learning consulting services.
Human behavior analysis and prediction
Reveal hidden and complex patterns in data
Complex system modeling
New content generation (text, images, video, music)
DATA SCIENCE
Find unseen patterns and drive meaningful information to improve decision-making.
Our data science engineers will build effective pipelines aligned with your company's objectives to make data easily accessible and useful at all stages.
Data analytics
Demand forecasting
Fraud detection
Recommendation systems
Predictive models
Data mining
Predictive analytics and statistic dashboards for business owners
Learn more
VOICE/SOUND PROCESSING
Our experts can optimize the work with audio to help you remove background noise, provide interactive content, implement text readers, and more.
This allows you to improve the customer experience and easily work with voice content.
Voice recognition
Voice identification and attribution
Speech-to-text (chatbots)
Background noise removal
Voice modulation
Filtering ambient sounds, etc.
NATURAL LANGUAGE PROCESSING (NLP)
We'll help you build software addressing text generation, machine translation, autocorrect, text analysis tasks, and more, as well as integrate GPT models.
Leverage the ability of technology to understand human words and text to enhance customer services, improve security and streamline business processes.
ChatGPT integration
Text understanding and summarization
Document classification and understanding
Chat bots
Text generation
Sentiment analysis
Matching and recommendations
Autocomplete & autocorrect, etc
COMPUTER VISION
Use the power of CV technology to provide the extraction of data from the visual world. This can be done through OCR, object detection, image classification, human pose estimation, and facial recognition solutions.
This can help you with tracking sports activity, anomaly and defect detection, and improving security and surveillance systems.
Analysis of documents, schemes, diagrams, checks, screenshots
Analysis of satellite imagery
Human pose estimation, etc.
Personal identification
Medical image analysis, etc.
Defect and anomaly detection
Image reconstruction
Optical Character Recognition (OCR)
Video processing
DEEP LEARNING
DATA SCIENCE
NATURAL LANGUAGE PROCESSING
COMPUTER VISION
VOICE/SOUND PROCESSING
DEEP LEARNING
DATA SCIENCE
NATURAL LANGUAGE PROCESSING
COMPUTER VISION
VOICE/SOUND PROCESSING
DEEP LEARNING
DATA SCIENCE
NATURAL LANGUAGE PROCESSING
COMPUTER VISION
VOICE/SOUND PROCESSING
DEEP LEARNING
DATA SCIENCE
NATURAL LANGUAGE PROCESSING
COMPUTER VISION
VOICE/SOUND PROCESSING
DEEP LEARNING
DATA SCIENCE
NATURAL LANGUAGE PROCESSING
COMPUTER VISION
VOICE/SOUND PROCESSING
HOW WE BRING VALUE
DANIEL BARON
CEO & Founder of SmartTab
'I cannot recommend MobiDev enough. I went from 5 engineers to over 20 of them. We have a reputation of having the best tech when compared to companies like Square, Micros (owned by Oracle), and Aloha (owned by NCR). These are all multi-billion dollar companies. And thanks to my team at MobiDev, I'm standing on stable ground in making these very bold claims.'
JON ERNI
CEO of Discover.Swiss
'Thanks to the cooperation with MobiDev, we were able to meet our high demands for a backend service quality platform for Swiss tourism. MobiDev convinced us with their excellent software development skills, their solution-oriented and imaginative contributions, and very reliable and high-quality services.'
ASOKA VEERAVAGU
CEO, Revolve
'MobiDev is flexible and able to scale up and down dynamically. At times, we've had heavy development pushes where we needed to get a lot done quickly, and they always adapted to those needs. We've also had times where we would go into maintenance mode. They're always responsive to our questions, even when about something the team isn't actively working on at the time.'
From Idea to Development:

YOUR ML JOURNEY

WITH MOBIDEV
TECHNOLOGIES WE USE
in Machine Learning Development
TensorFlow
OpenCV
ONNX
Pytorch
Hugging Face
INFRASTRUCTURE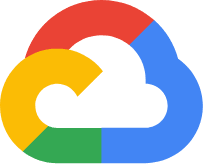 Google Cloud
Microsoft Azure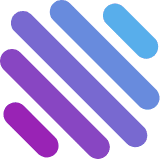 Aim Stack
Amazon Web Services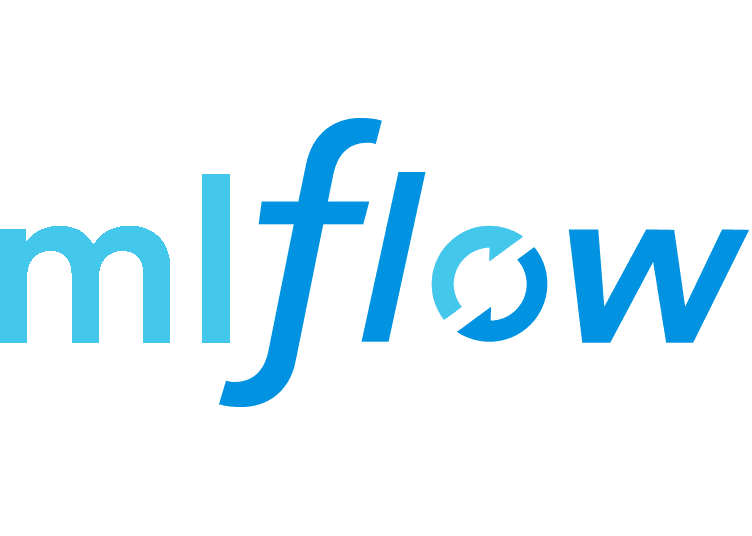 ML flow
DISCOVER HOW
our Machine Learning Consultants
have helped move businesses forward
MACHINE LEARNING-BASED DEMAND FORECASTING FOR NIGHTCLUBS AND BARS
By applying Time Series and Gradient Boosting ML models, we predicted how many drinks, meals, and snacks would be sold within a specific period for each venue.
This type of predictive technology helps business owners plan their resources and minimize costs.
See case study
FACE AND VOICE RECOGNITION SOLUTION FOR A US-BASED COMPANY
The company leveraged our machine learning app development services to create a product that can identify a user by voice, photo, and questions. The solution also has an OCR module to validate US driver's licenses.
This allowed them to increase security by implementing reliable access to sensitive data.
See case study
Request personalized access to see EXAMPLES OF ML MODELS IN ACTION
Apply for exclusive access to our invitation-only ML Models Demo Platform. Here you can test the ML models created by MobiDev by uploading your own data. Find out how they work and how they can be adapted to your project.
During this guided journey, you can test out the following ML models:
During this guided journey, you can test out the following ML models:
Face restoration
Human pose estimation
Image & video background removal
Image captioning
Object detection
and many others
REQUEST ACCESS
REQUEST ACCESS
WHY CHOOSE MOBIDEV
for Machine Learning Engineering
MODEL ACCURACY

BEST PRACTICES

Our extensive experience in the field of ML allows us to tap into best practices to ensure the highest possible level of ML model quality.
---
IN-HOUSE TECH LAB
Our engineers are always researching new technologies and more cost-effective ways of reaching technical goals. This allows us to present you with different ideas to improve upon your vision.
---
CROSS-DOMAIN EXPERTISE
MobiDev's diverse team of specialists allows us to use the most effective solutions from related fields to better meet your specific goals.
---
FULL RANGE

OF DEVELOPMENT SERVICES

Save money by working with just one partner through the full software development cycle: from business analysis, design and development to deployment and support.
---
Clutch Leader among AI / ML Companies for the Third Time
Top Software Development Agency on GoodFirms
Top Machine Learning Companies on Techreviewer
Top Machine Learning Companies on Superbcompanies
Best Software Development Agency on Upwork
Forbes Technology Council Member
LET'S DISCUSS
how our expertise

can match your needs Contact us