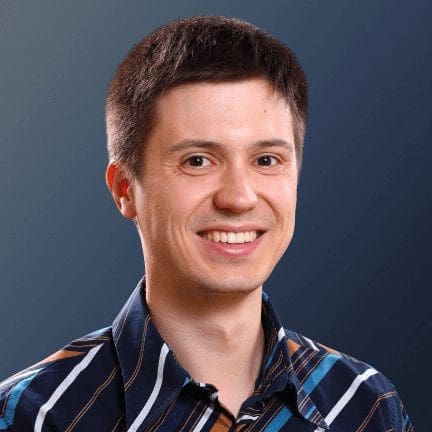 Serhii Koba
Ruby Group Leader
Most of all in my life I like to create things. Something fascinating, impactful, and ambitious. It could be a game, a fiction novel, a complex web solution, or a large development team. Among my favorite domains, I'll highlight healthcare, social networks, bank automation, and fintech because they allow me to use all my skills as a solution architect and develop fault-tolerant, scalable and performant systems. My second passion is knowledge sharing. It's incorporated into my life on different levels, from raising a kid to lecturing at university and teaching students web technologies. In day-to-day life, I use this passion and skill by leading different internships, team events, tech talks, and blogs (btw, check our
MobiDev Ruby blog
).
Last but not least, is self-development. I have many interests like snowboarding, playing the drums, and climbing. On another side, I am interested in Blockchain, IoT, and development in general. Due to these interests, I also received Ph.D. in project management to better understand these processes.
I like to say, that we are alive while we learn something new.
I am an active contibutor on 
GitHub
and
TechTarget
. Also, I have been a speaker at world's top tech conferences:
Developer Week
and 
Tech Day
.
---
Insights written by
---