Evacuation Bus Team: We Experienced the True Power of People's Unity and Solidarity
Anastasiia Berestovaya, Volodymyr Konrat and Yevhen Sobol are currently working in Chernivtsi, Ukraine.
Read about MobiDev's people, who managed to evacuate the bus with 70 people from Kharkiv to Chernivtsi and set up their work in times of war invasion.
"As a part of the business contingency plan we had agreements with the drivers to provide evacuation buses for our stuff. As the first shells were fired in the early morning of the 24th of February, we started gathering people and it turned out that all drivers were unavailable,"  says Anastasiia Berestovaya, Head of Delivery Department. This was an emergency, so Anastasiia with her colleague Anna Karnauch, PM Group Leader, were non-stop calling, messaging, and doing everything possible to find a driver with a bus for 70 people that could drive them away from the warring city of Kharkiv. Moreover, they were simultaneously collecting as much cash as possible so that the driver could be paid immediately. When the girls finally found one, he appeared to be a fraud. 
People were waiting with all their bags for the bus to arrive and Anastasiia was getting misleading messages that the driver could not drive through the checkpoint. Soon it became clear that he was in the opposite direction from Kharkiv and he was not going to pick the passengers. It was really amazing how the team were able to find another driver in that situation. 
Anyway, people gathered and had to stay in the office for the night. Here starts another chapter for Volodymyr Konrat and Yevhen Sobol, Project Managers, who volunteered to manage the group of 70 in this compelled shelter for several days. Needless to say, no one expected to stay at this point for long, but it was a necessary measure. The Saltovka district was under artillery attack and no driver could reach the office. Still, people didn't fully realize what was going on and many of them continued with their regular daily activities like playing with kids, eating their food supplies, etc. 
Soon people were running out of food and water, so the guys decided to go for a little extreme shopping. No jokes – just imagine a queue at the street with armored personnel carriers (APCs) waiting to the sounds of military aircraft overhead.
Finally, Andrey Kosenko, Office Manager Supervisor, miraculously managed to find a proper bus to drive all 70 people out of Kharkiv. The driver reached the office and then adults with kids, pets and luggage embarked within 5 minutes. "We drove out just in time, because in 30 minutes this district was under bombing attack," says Yevhen  "on our way we were continuously contacting our team, who were supporting us with the most updated information about the road."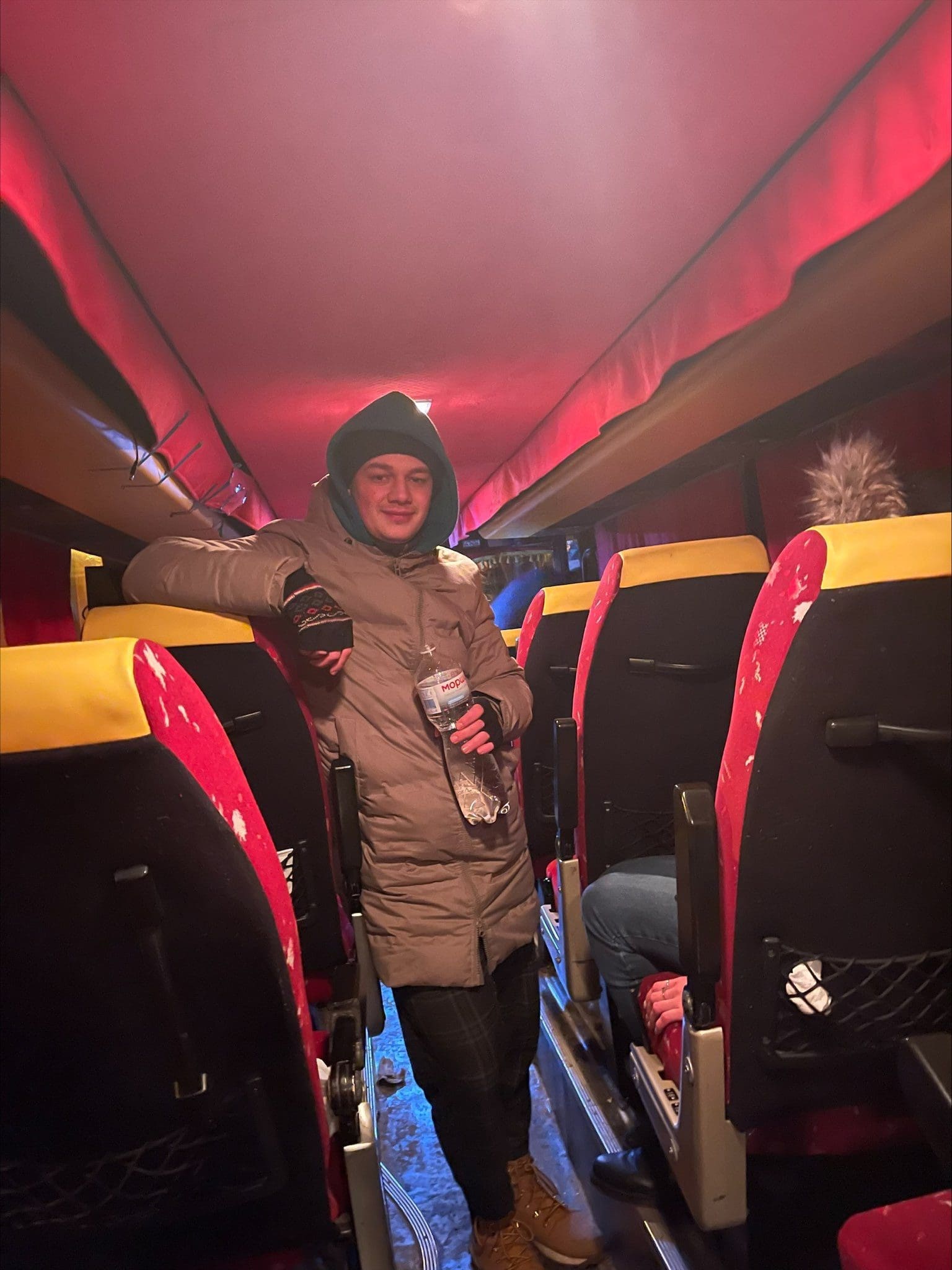 But it was just the beginning. While the bus was crossing another checkpoint, suddenly the driver couldn't turn his steering wheel – a steering part was broken. What made the situation worse was curfew, which meant that you could not drive into the city after a certain time. It is necessary to mention that it was one of the numerous episodes when the solidarity of Ukrainians was off limits. "We have a good habit to rely only on ourselves, we always do," comments Anastasiia,  "but this time we decided to seek help from professionals and the feedback was just incredible".
Through volunteers, local police, and territorial defense the team managed to drive attention to the evacuation bus in the middle of nowhere before the curfew. People started to gather and bring everything that was s needed. "An elderly man was passing by on his bike – a few minutes later he came back on his car with a box of apples for everybody; another local brought a brand new bottle of machine oil, a jack, a rope, a 12-meter hose – out of nowhere, people kept on coming to help us", remembers Volodymyr. One local cafe owner invited all the women and kids to stay and eat at his cafe, while guys stayed on the road to repair the bus. People kept on helping – one guy brought two cakes for the kids; all 70 people were in groups delivered to the village and had a place to sleep. "It was the first time in many days when I slept in a normal bed,"  says Volodymyr.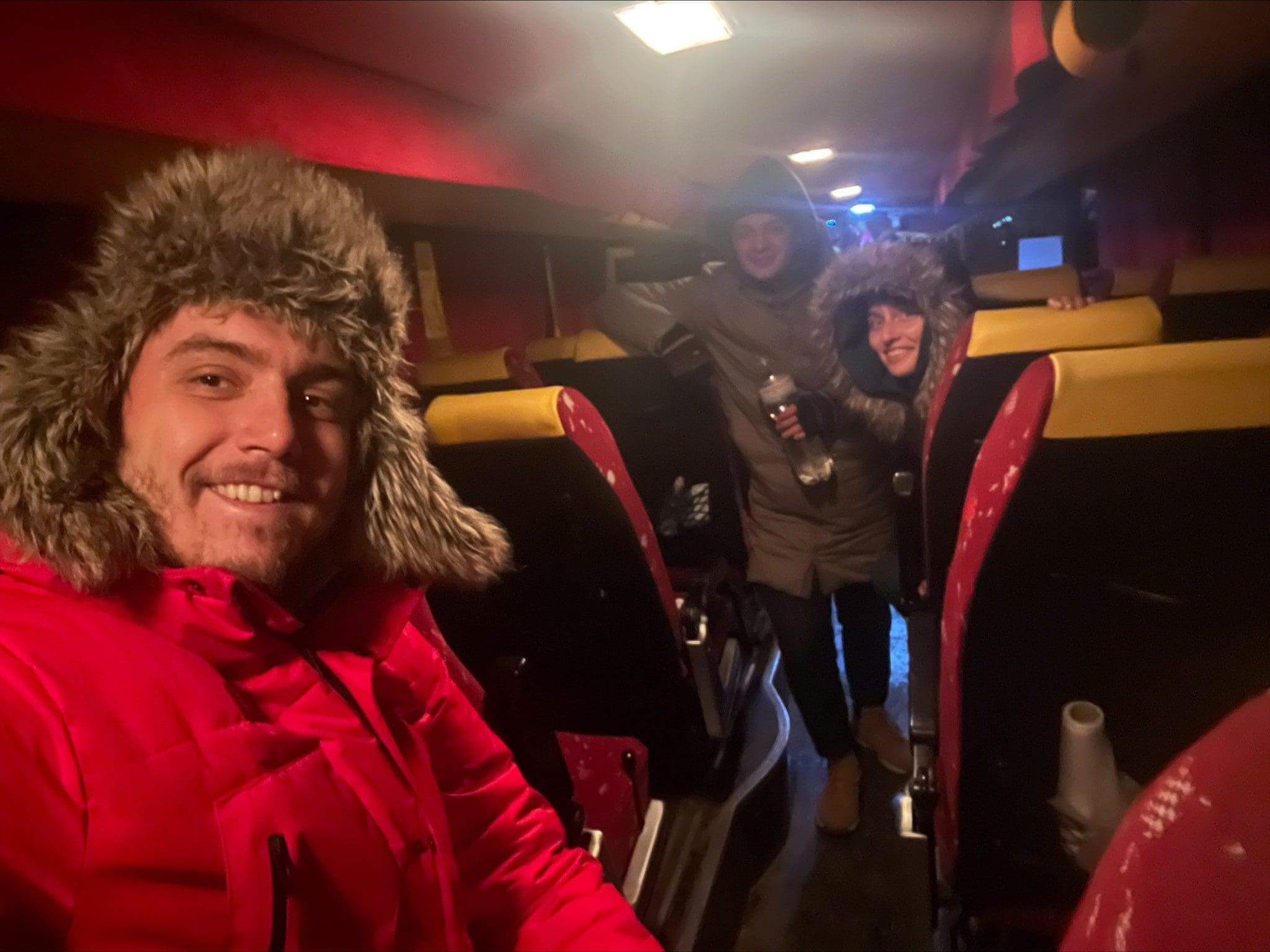 The second time the bus broke down was at the blockpost near the small town. As soon as the locals understood who was driving the bus (families with kids from Kharkiv), they immediately reacted, organizing a sleeping place at the local sports school – luckily, the floor was covered in mats. In the meantime local mechanics were helping to repair the bus. People were coming with equipment, oil etc. giving it all for free, asking questions about the current situation in Kharkiv.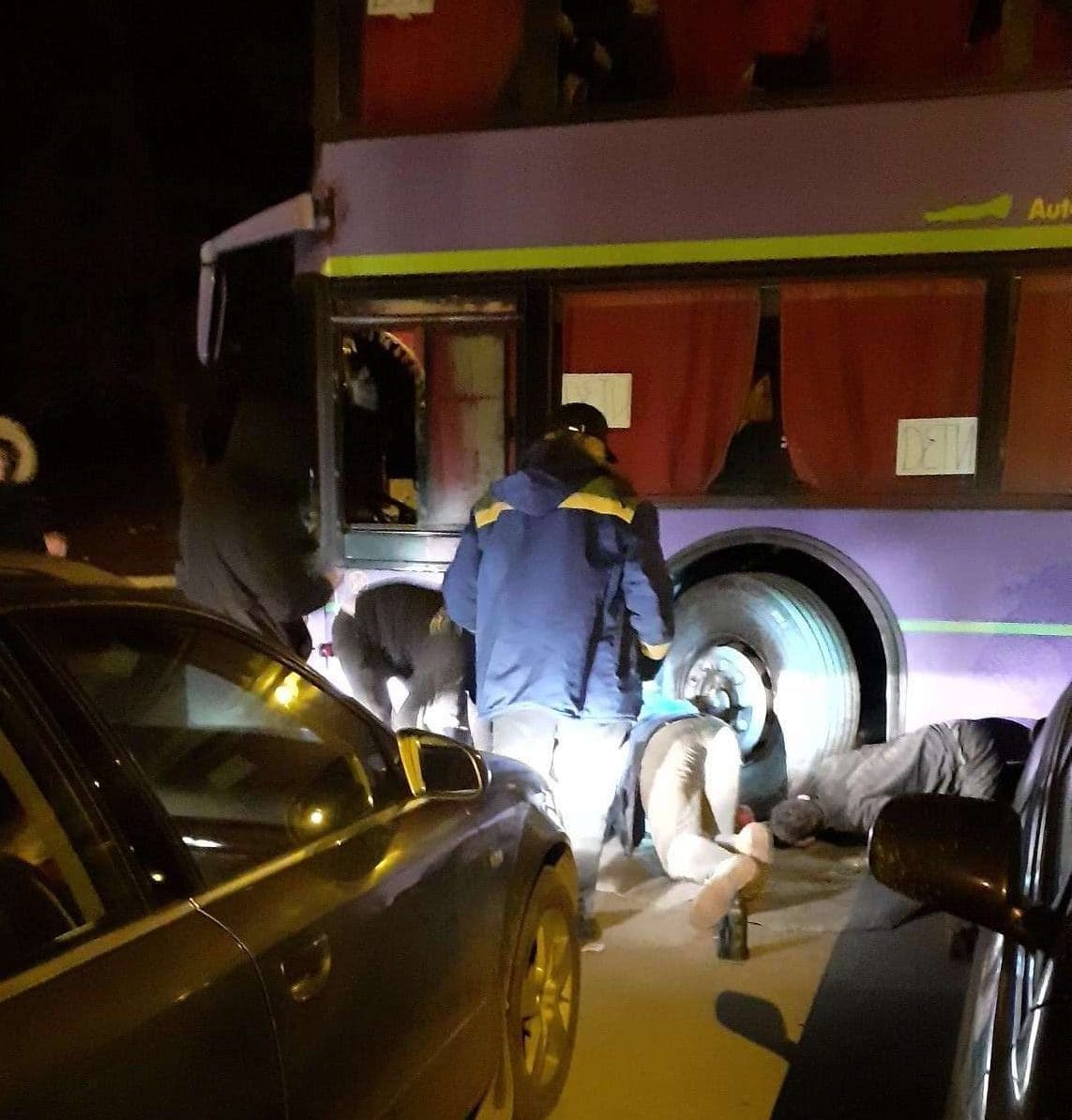 Closer to the final destination there were enormous traffic jams and the driver had to choose some bypass roads, staying in contact with his colleagues, who had driven there previously. It was also important to omit strategic points like airports. 
All told,  the trip took three days. Needless to say that all this time, Volodymyr and Yevhen barely had time to eat. Support teams were constantly in touch to deal with all emergencies and provide a faster and safer route. Kateryna Solomatina, office manager supervisor in Chernivtsi, was meeting the bus and organizing overnight stays for people. Victor Volontsevich, Iryna Protsenko, Nikita Karas, Dmitriy Kurylov – all these people were actively organizing the secure evacuation of the bus and covering the immediate needs along the way.
Both Volodymyr and Yevhen are currently in Chernivtsi. "I'm living almost in a castle, having a stove and a wooden floor perfect for dancing valse,"  jokes Yevhen, "plus I'm already actively working".