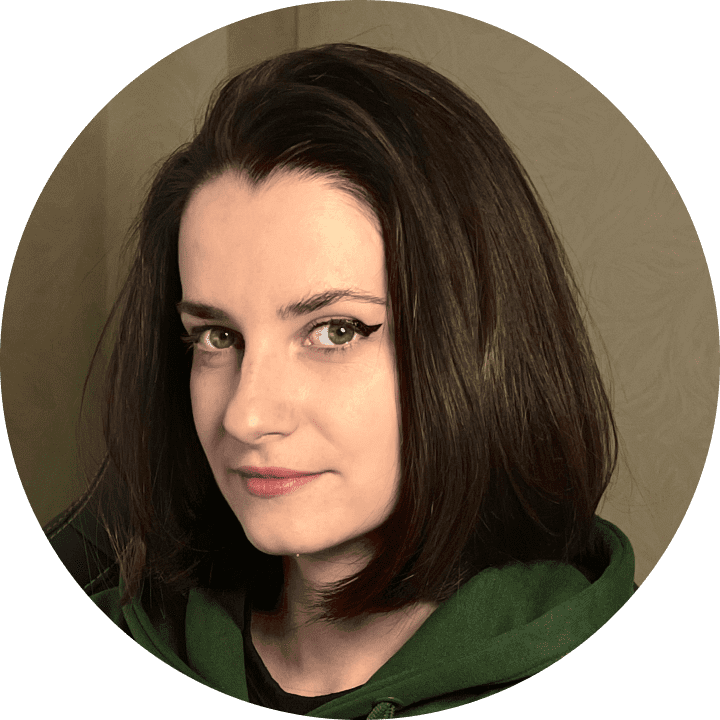 Olha Riabukha
Python Team Leader
I used to be a computer science teacher, educating students of various ages (grades 2-11). My ardor for programming was growing while I was a student, and it has brought me into the field of Python development, which I currently deal with as a Team Leader.

Responsible and hardworking, I'm also proactive, and perhaps a bit meticulous. Working with people is a pleasure, and I've had an interesting experience with Team Leadership. I've had the opportunity to be on both sides of relationships within a team, and I can say that it's a worthwhile effort, as intelligent individuals are our most precious asset.

I have a strong affinity for crafting, and I'm always in search of something new. I have experience in various forms of artistry, such as painting, beadwork, wood burning, clothing decoration, working with epoxy resin, making felt toys, and more. I'm into high heel dancing and thoroughly enjoy music, often attending concerts. In my youth, I used to play guitar.

I find exploring new technologies intriguing. It's always a multi-layered process, ranging from "OMG, what's that? It works like magic" to "Daaamn, I need to dig deeper" and eventually to "Dude, it's a really cool tool, use it and you won't regret it".
---