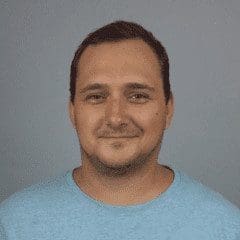 Eugene Degtyarov
PHP Team Leader
At first, the IT industry wasn't on my radar; my dream was to become a professional basketball player. However, a pivotal moment in my life, or what I can now call a fateful basketball game with students who were studying programming, pushed me to take a closer look at the field of programming. Consequently, I decided to enroll in a university, specializing in this field. Although it took me some time to ensure that this was the path I wanted to dedicate at least 8 hours a day to in the coming years, I had finally found my passion.

In 2015, I joined the MobiDev team, and I appreciate the role the company has played in my growth, enabling me to develop into a highly skilled professional and excel in the position of a PHP Team Leader. Beyond my professional duties, I enjoy coding to create some fun and useful stuff. I develop simple games for my friends and family, and then based on their feedback and brainstorming, I implement updates. Along with that, I have developed a budgeting web app for my family members that helps us track and plan expenses more effectively.

In the realm of programming, I find pleasure in crafting innovations that have yet to be realized. My journey involves continuous growth and learning, as I constantly seek to expand my knowledge. The prospect of conceiving novel solutions, sharing these creations with others, and aiding them in resolving specific challenges is a constant source of inspiration for me.
---