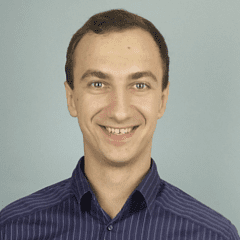 Dmytro Konovalov
iOS Team Leader
My path in the world of IT started with studying robotics, I even participated in national robotics Olympiads. However, I ended up working in mobile development, and it turned out to be one of the best changes in my life.

I like mobile development because the results of my work often lead to something useful. Mobile devices have become an integral part of our lives, and I enjoy having the opportunity to make these lives better.

Nevertheless, I have some particularly beloved areas in mobile development. In particular, I love augmented reality. In my opinion, this technology will take a significant step forward in mobile development. In fact, we can already observe this happening. I also enjoy working with AI; it usually involves non-standard tasks that greatly enhance my skills.

I love sharing my knowledge and I've even started my own YouTube channel where I teach programming.
---