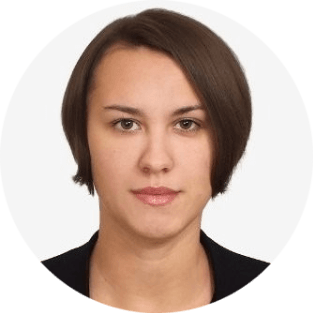 Anna Karnaukh
Head of Project Management and Business Analysis Department
I am that kind of manager who tries to understand «why» and not only «what». Value-driven decisions have become my daily routine. I have significant expertise across processes establishment, maintenance, and optimization. So practical knowledge of PMI & ITIL standards and best practices are "Must Have" not only for me but for the whole PM&BA department.
I am also keen on Management 3.0 philosophy, people culture & proactivity enablement practices. As a result, I can truly say, that we've built an environment at MobiDev, where getting things done is powered by interest and energy.
If you wish to share your business idea or discuss any PM-related questions, I would be extremely happy to chat!
Schedule a meeting with Anna
---
Insights written by
---
took part at the following events

Toronto, Canada
(Jun 26-29, 2023)


Toronto, Canada
(May 18, 2023)

Toronto, Canada
(May 09, 2023)