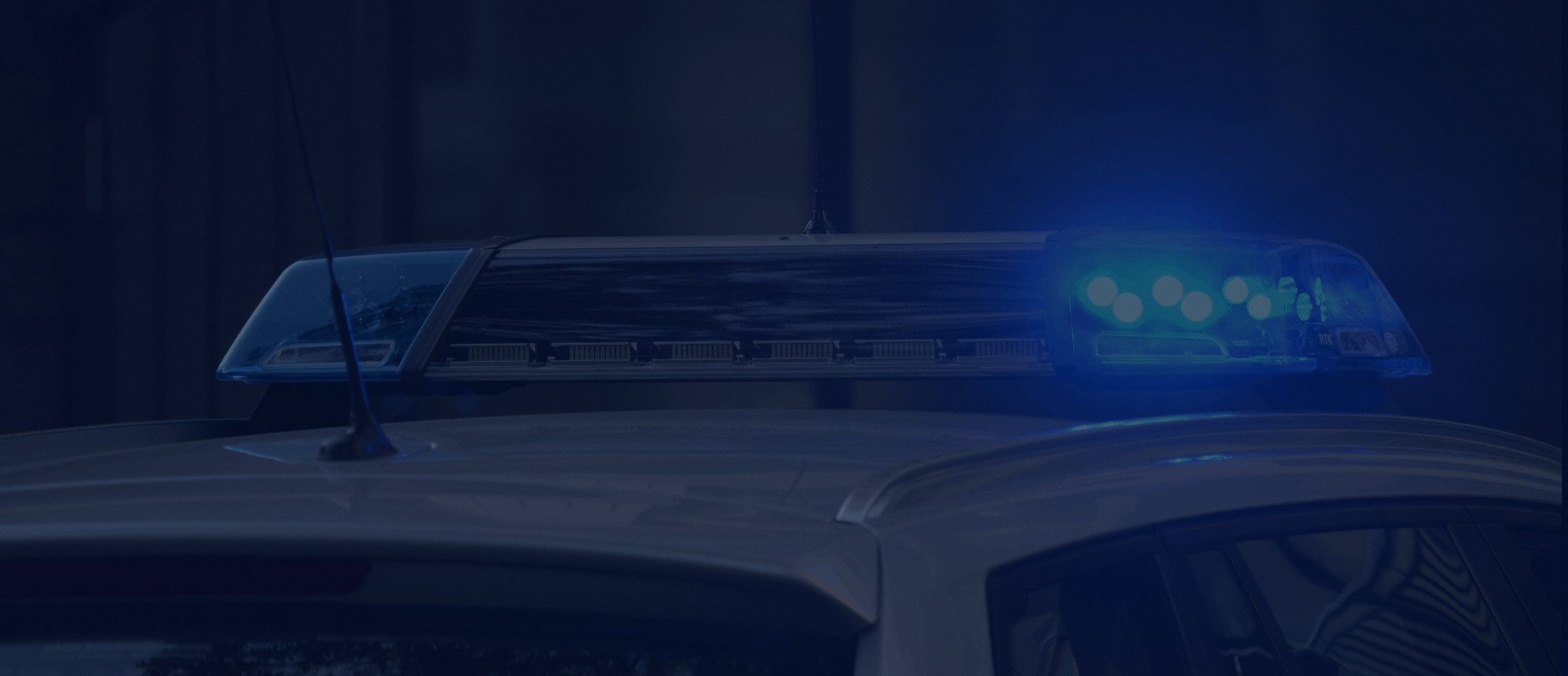 Interviewing Software For Law Enforcements
Client and Business Goals: 
An Australian-based company contacted us with the idea of creating an online platform for law enforcement agents and private detectives in Australia and Great Britain that could provide them with a security system that eliminates paperwork and saves time for end-users.
Product Description: 
IMS TILES is an investigative interview planning tool that operates as a powerful web application and supports a host of mobile and desktop platforms and browsers.
Applied Technologies:
JavaScript, PhoneGap, Custom backend, SSL & IP binding, ASP.NET MVC Web API, Microsoft Azure, Customized Google Maps.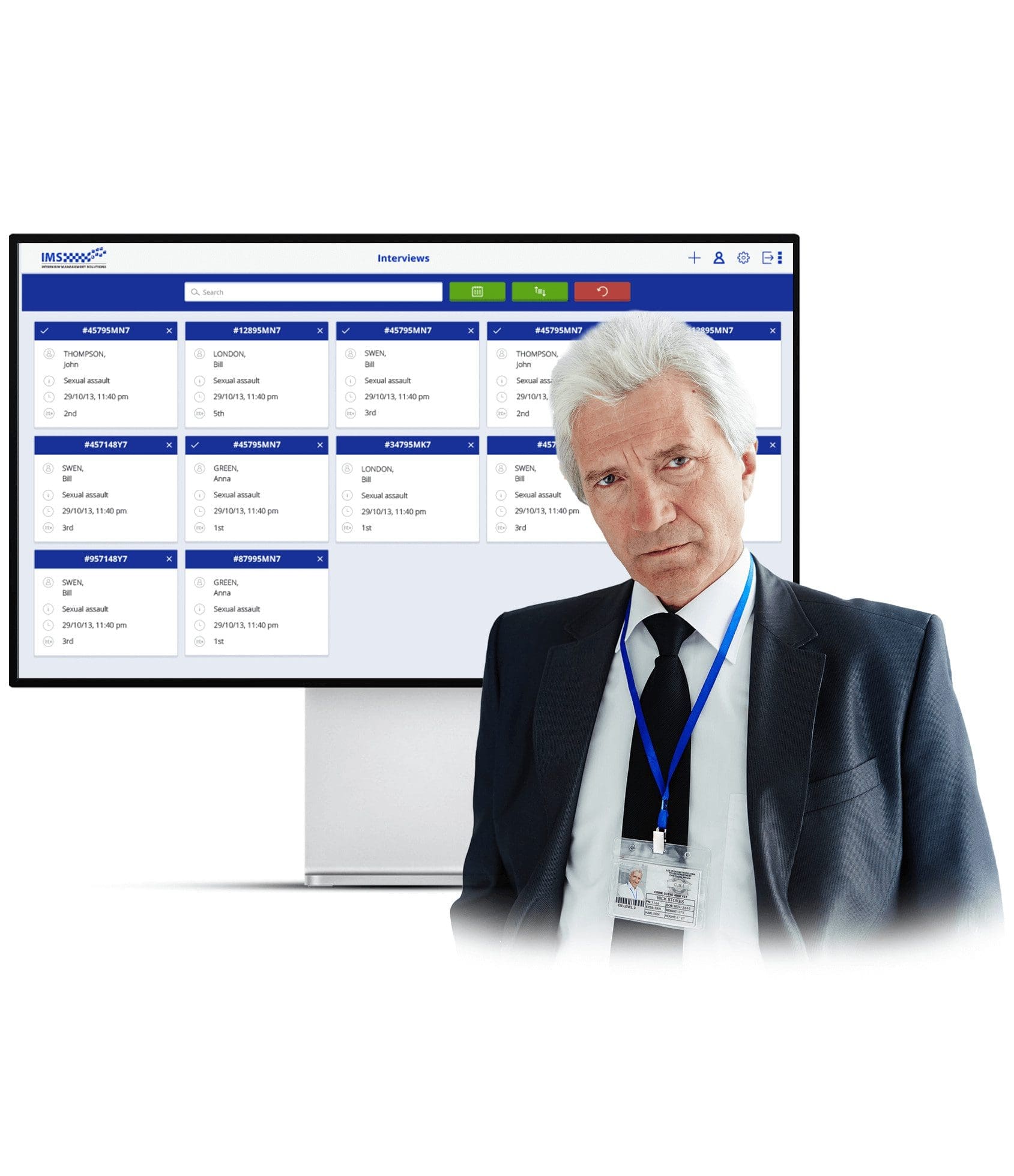 Project Highlights:
Web application to cover both desktop and mobile

Deep understanding of niche-specific
SaaS Web Application Development Principles to Be Followed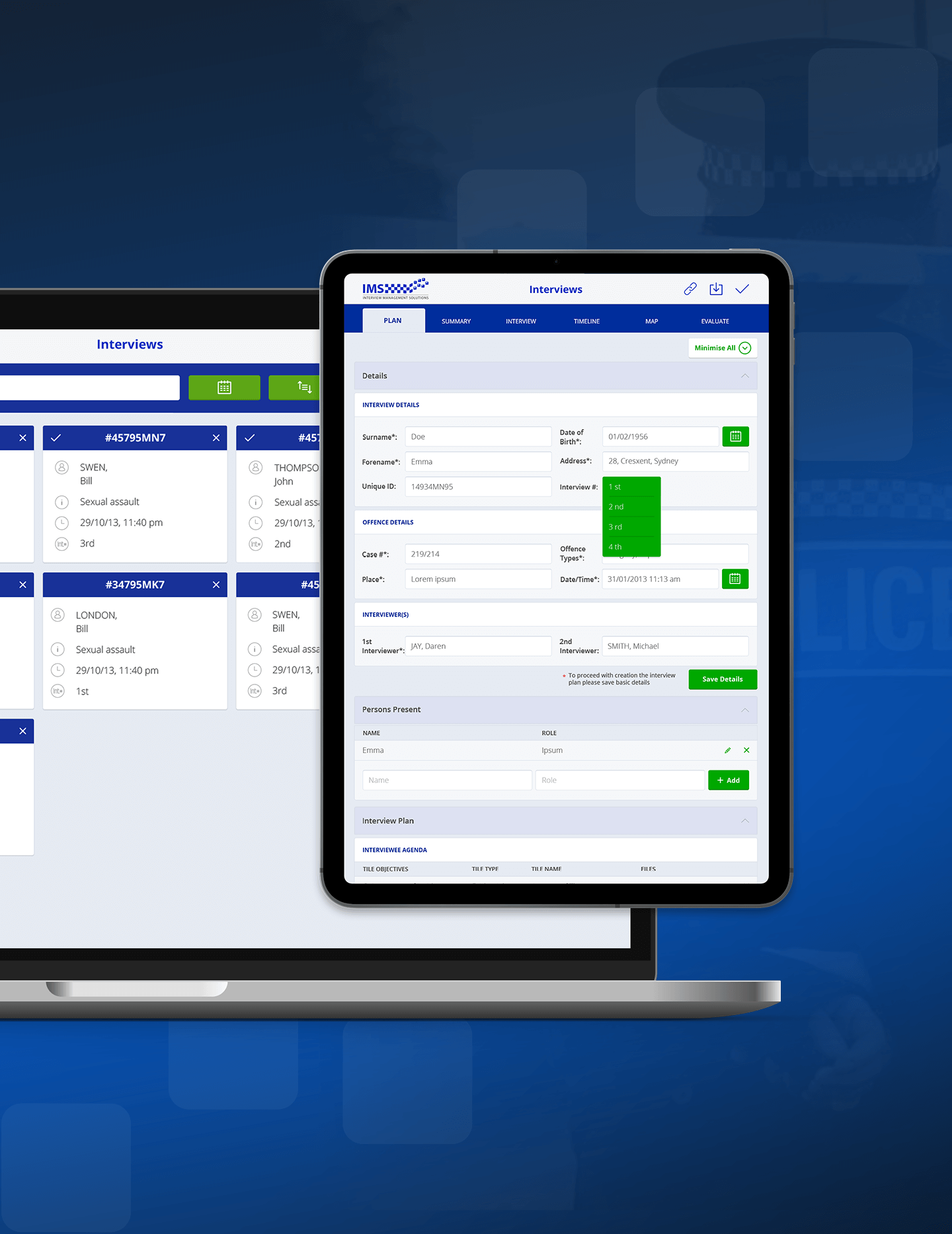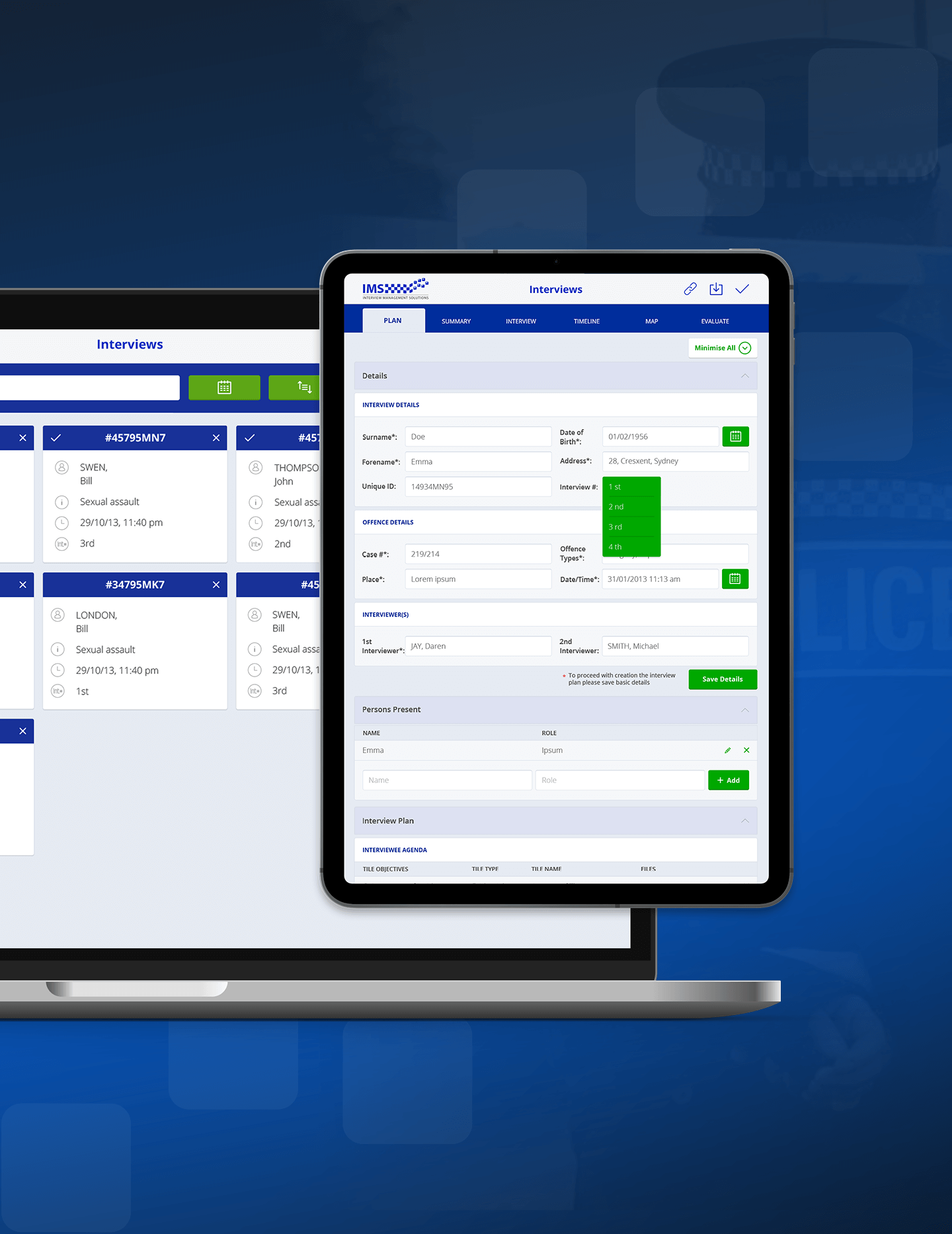 Web Application to Cover Desktop and Mobile
The client provided us with information about the specifics of investigative work and a description of their target audience. This audience included police investigators and private detectives. After analyzing features, conditions of usage, and business goals, we determined that a web application needed to be designed. 
We used the JS framework to build the application using a single page that didn't require users to reload.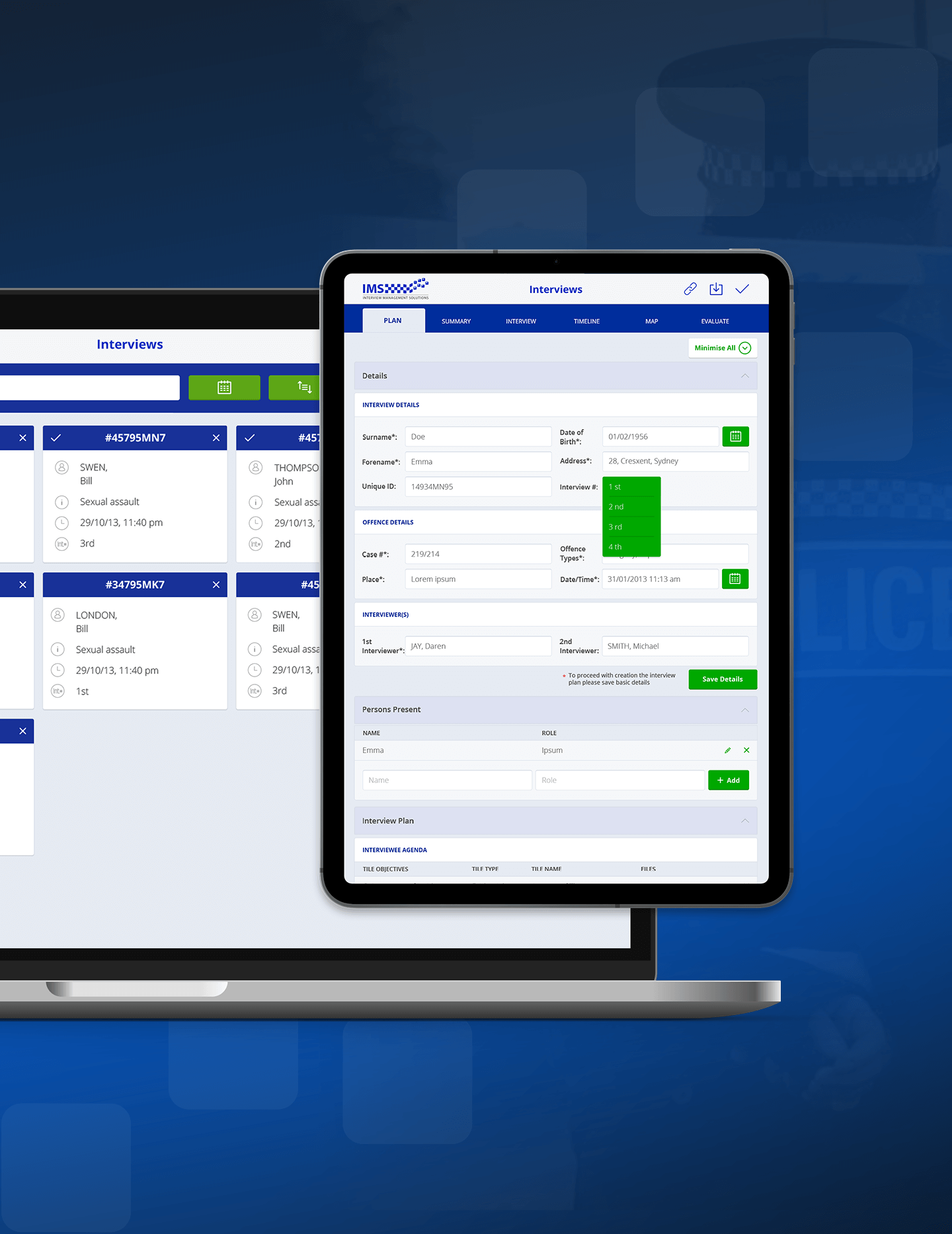 Deep Understanding of a Niche-Specific Product
The system's structure corresponds with the theory of conversation management and allows the most efficient work before, during, and after the interview. This solution is absolutely unique to the market. It has been used by Charles Sturt University at both the undergraduate and postgraduate levels. The TILES System® software is now also available for wider use by law enforcement and investigation training providers.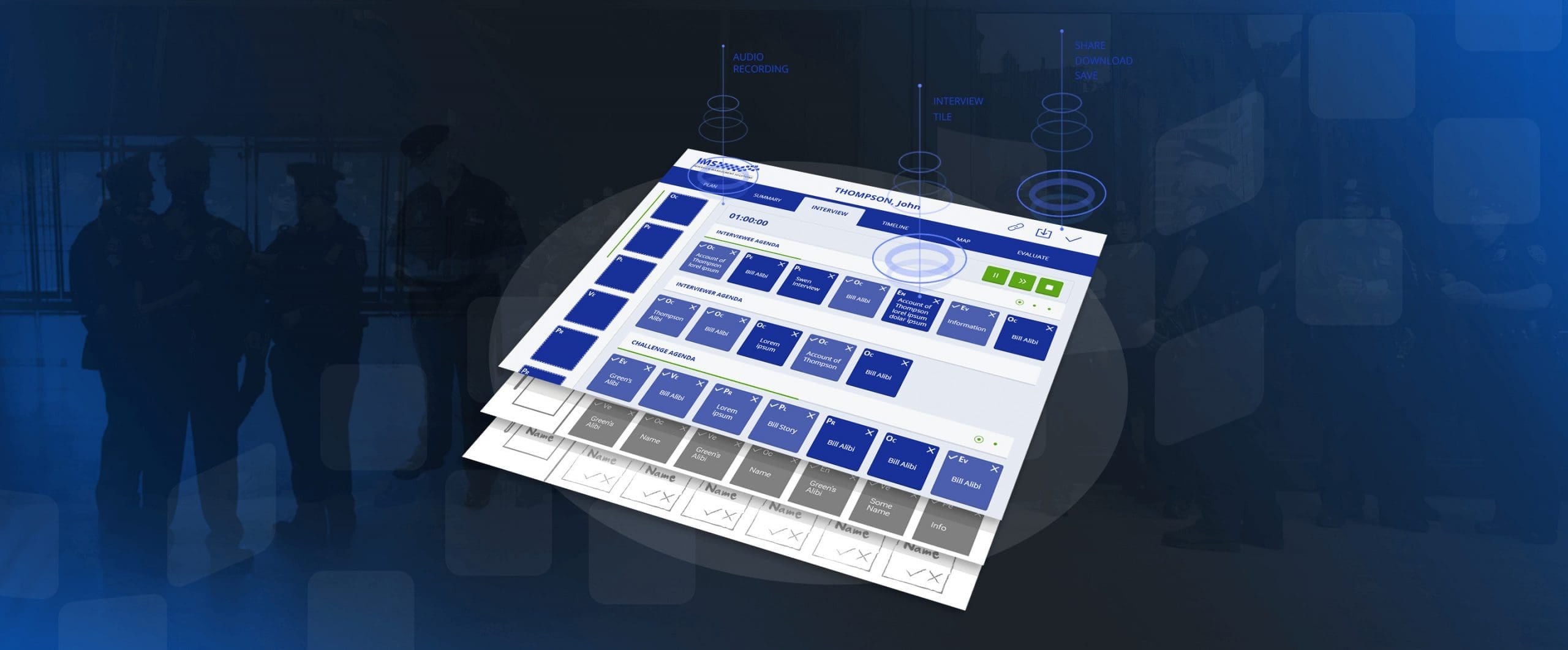 MobiDev were methodical in their planning and meticulous in their analysis of my requirements. They delivered value at every stage of my project. My experience was to quickly forget that you were separated from the team by distance and time. I wouldn't hesitate to recommend MobiDev as a technology partner.