8 Tech Trends From CES 2018 You Shouldn't Miss
Behind every innovative tech product lies hard work of business people, hardware manufacturers and software developers. MobiDev belongs to the latter group of exhibitors at CES 2018 – an event which not only showcased a variety of tech products, but also pretty much set the tone and defined trends for the entire year.
A great hockey player plays not where the puck is, but rather where it's going to be. That said, we will not be concentrating on what has been achieved. Our pick of top tech trends will cover the areas where new products will be able to break new ground in terms of both business and technology.
Trend #1. The Internet of Things dominates all industries
The Internet of Things has become a huge gate between the real and the digital, and there are two major directions to speak of: the concept of smart home (or, in broader terms, smart city) and industrial IoT, which introduces innovation to transform manufacturing. The latter was vividly represented by such giants as Bosch, slowly and steadily moving to Industry 4.0. Early adopters of innovation, despite all the challenges that come with it, will be rewarded in the long run, while companies that avoid change run the risk of becoming irrelevant on the market.
These changes will bring drastically improved performance and safety of human workers as well as reinvent the way some facilities work. The same changes become the challenges for product development teams. The issues of stability, reliability, and security must never breach the integrity of the production process. The rest depends on the investments in experience and manpower required for implementation of these systems and their seamless integration with processes.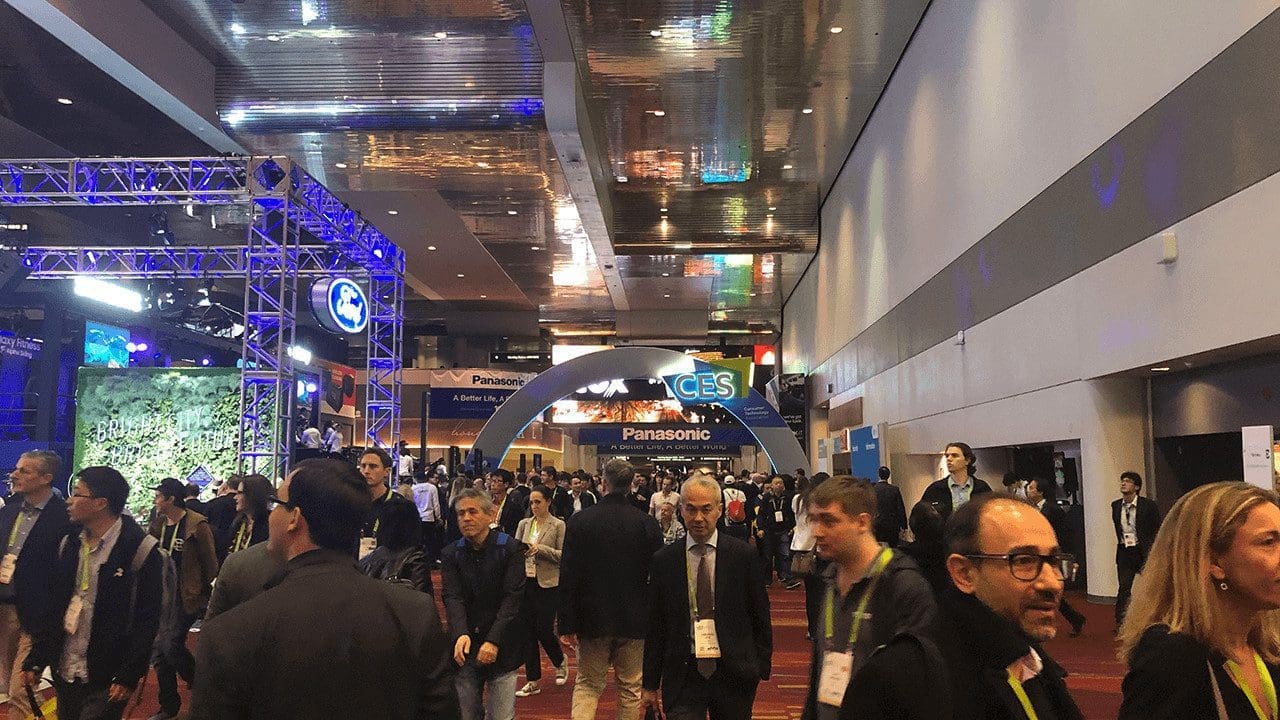 Retail and healthcare sectors also proved to be major followers of IoT trends. The former will go on with digital transformation of business models in general—companies tend to automate operations to minimize expenses. Healthcare institutions continue to provide patients with personalized experience and introduce devices that perform measurements and maintain body statistics.
Trend #2: Closed smart home ecosystems
A huge diversity of smart home products has a dark side: lack of commonly shared standards. It became an opportunity for big players to create and introduce closed smart home ecosystems.
As an example, LG introduced a prototype of an integrated smart home solution that encompasses different aspects ranging from security to interactions with household objects, as well as includes a voice assistant. However, the closed nature of the ecosystem does not presuppose integration with 3rd-party devices and services.
This approach is surely a viable attempt to gain more share of a promising market and seize the chance to promote and dictate standards that will become common in the long run. However, the stories of Facebook, Amazon, and Google show that an open ecosystem is a more strategically profitable investment.
Trend #3: Car manufacturers rival traditional tech companies in terms of innovation
Automotive industry is one of the leaders in innovation. Self-driving cars and connected cars involved all major manufacturers. It felt like a self-sufficient car show was hosted inside CES, which seriously rivalled the announcements of traditional tech companies and were just as open to consumers.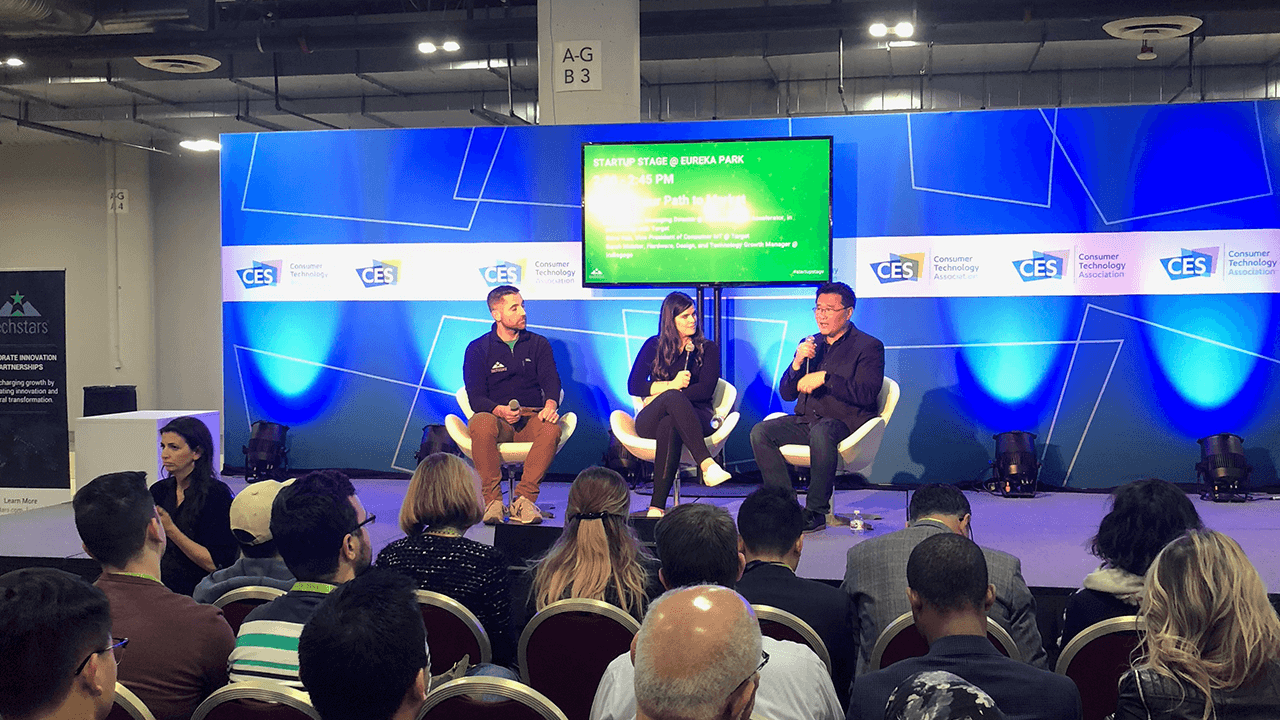 Every car manufacturer had new tech initiatives to announce and showcase—and let's not forget about all independent vehicle electronics companies that create custom automotive IoT products.
Trend #4: For enterprises, innovation is a must, yet seen differently
CES showed that enterprises are willing to embrace technology, but the ways tend to differ. Some invest in startups with innovative experimental products. Some, like Porsche, build internal labs to create proprietary products for their ecosystems. Others involve external teams to do research and present proofs of concept in different tech spheres. It is also worth noting that many companies embrace diversification and enters new tech segments—just like BlackBerry, which, aside from its familiar activities, currently focuses on software for autonomous cars.
However, there is one statement that all enterprises never doubt: innovation a must.
Trend #5: Data Science and Machine Learning for business impact
Robotics, being one of the largest parts of CES, actively applies Data Science and Machine Learning, never failing to amaze us. But if we think of a more down-to-earth application, data is seen as something that works and is profitable for business. This is the philosophy and the reality of the leading companies that provide clients with added value based on the insights gained from data analysis.
For example, one of our products for the retail sector involves several Data Science models that aim for personalization of algorithms of work with customers and actual facilitation of sales.
Trend #6: Blockchain as a security solution
Blockchain is expected to grow and finally find its niches and ways of application. It's not about cryptocurrencies, it's about security.
Although there is a huge lack of solutions, the benefits potentially brought by blockchain will be realized by a bigger amount of businesses, integrated with the Internet of Things, and possibly solve the issues of cybersecurity and protect personal data.
Last year showed that even the world's largest and most stable corporations can become vulnerable owing to weak approaches to security and confidentiality.
Trend #7: Virtual and Augmented Reality: entertainment still rules supreme
CES showcased quite a few AR and VR products for the entertainment industry. The next step is to realize the potential of AR for business and manufacturing—and it is probably a step to be taken this year. CES brought out huge interest in it, and companies do research to find out possible ways of its application—for example, one of our latest projects involves application of AR for improvement of workflow and safety for manufacturing.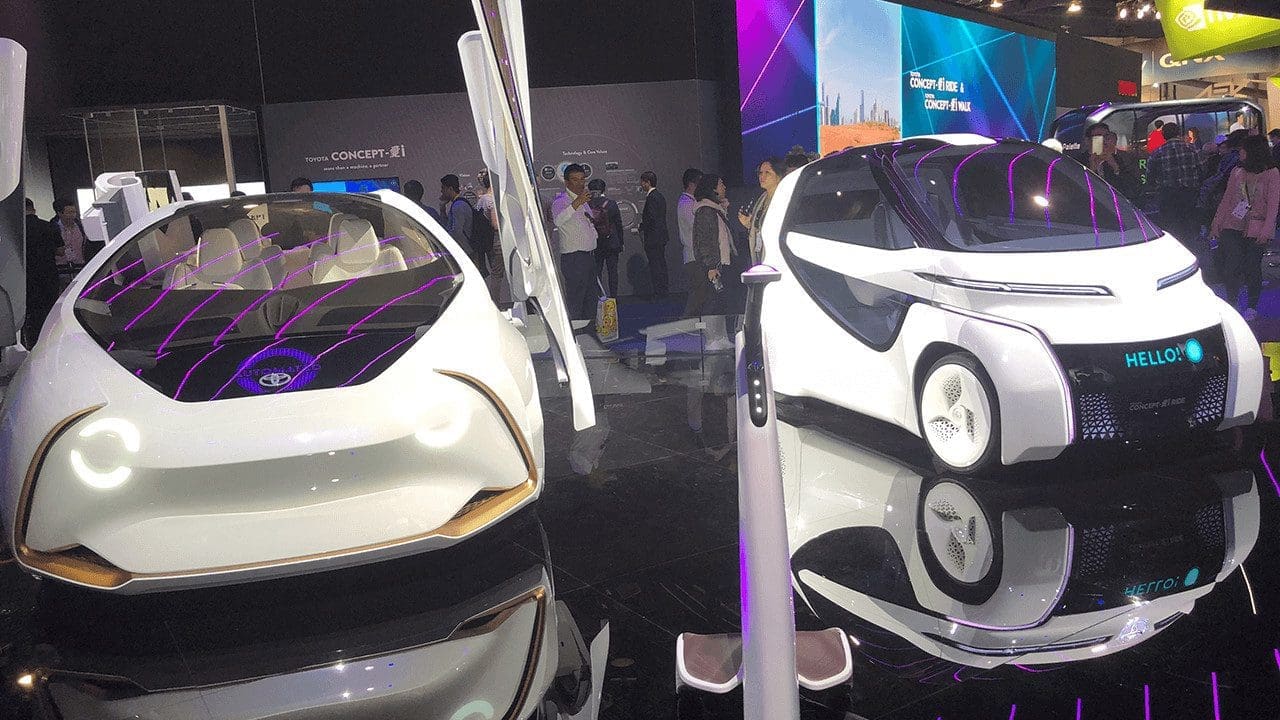 Meanwhile developer kits allow developers to include more AR capabilities in apps, while continuously evolving headsets, such as Microsoft HoloLens, are open to a wide consumer audience, who are waiting for AR to become a part of everyday life.
Trend #8: Smart city is the next step (not really taken yet)
The concept of smart city is still quite far from its actual implementation. However, the market is actively developing with every single minute. Absence of well-established market leaders allows everyone to experiment and innovate in every aspect, like the above mentioned smart homes, smart factories, and connected cars. There also was talk of accessing huge volumes of data, which could be analyzed and processed to help governments and real estate owners optimize management processes and reduce expenses.
Smart city is a step that technology has not taken yet, but this year is capable of turning the tide. Big players with unifying standards are shaping the Internet of Things market. One of them is 5G, which is much more than just a new wireless standard with higher speed. It is expected to unite the connectivity of devices ranging from home appliances to self-driving cars, encompassing more new industries in the process.
To sum it up, CES 2018 was a fabulous event, and we were happy to see our clients from CUJO AI among exhibitors, showcasing a smart firewall that we had created together.
We are looking for ways to contribute to success stories of our clients. So if you are in search of a team to implement your next big project, contact us!