Modern businesses — ranging from emerging companies to large enterprises — express interest in the application of Data Science. MobiDev covers this direction and invites a talented expert. Our guys are involved in projects connected with time series (forecasting, classification), recommendation systems, NLP, resource optimization, and computer vision. It doesn't really matter who you are: a gorgeous mathematician, an analyst, or a programmer. Yet if you know how to work with large volumes of data, structure, analyze, and synthesize it, you can be the one to develop this direction. So if you are ready to face tasks that will unlock your potential, we'll be glad to invite you to our friendly team and provide you with everything you need to grow professionally and achieve new goals.
Required skills:
3+ years of commercial experience with Machine Learning/Data Science;

Practical experience with Python and DS frameworks;

Familiarity with main Machine Learning models and its fundamentals;

Familiarity with TensorFlow or PyTorch;

Knowledge of the basics of statistics and probability theory, statistical models;

Experience with NLP;

Intermediate English.
Will be a plus:
Familiarity with AWS or other cloud platform;

ML contests participation experience (ex.: Kaggle).
Responsibilities:
Business and Data understanding;

Developing solution based on ML/DL models;

Implementing data and modelling pipelines;

Evaluation model performance.
Areas of current projects:
Computer Vision;

NLP;

Time series (forecasting, classification);

Recommendation systems;

Resource Optimization.



The benefits you will get:
Ability to influence processes and best practices;

Opportunity of expanding your technical background;

Long-term cooperations with employees and clients;

Flexible schedule;

Paid vacation and sick leaves.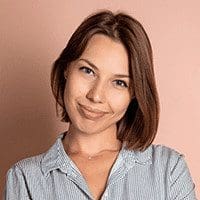 Olha Kharchenko
Email:
o.kharchenko@mobidev.biz
Skype:
live:.cid.f95a80fc5ef737c0
Apply for

the position here

Please, complete the fields below.

One of our recruiters will review your info and contact you as soon as possible!